Second Chance A Family Promise Thrift Store
Home /
Second Chance A Family Promise Thrift Store
705 E. Lincoln Road in Alcoa.
Tuesday – Saturday: 10 a.m. – 4 p.m.
Donations will be accepted during store hours.
                                        No Clothing donations at this time.
Please scroll down to see the list of accepted items. To schedule a pickup please call 865-233-4737.
All employees, volunteers, and customers are required to wear a mask while inside the store. Please be aware we will also be limiting the number of customers inside the store during business hours.
Volunteer at the Thrift Store: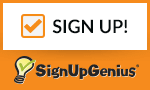 Due to limited space we can only take limited amounts of larger items.  Thank you for your patience!
Please no hangers at this time.

No Console TVs  (we can take working flat screen TV's)

Beds/frames but please no mattresses and box springs unless you are returning a new mattress to a company that will credit this donation as a return

Appliances: Please call for appliance or large furniture pickup/865-233-4737 (Please note: we ask that you send a pictures of the items ahead of time so we ensure we have enough trailer space to pick up the items.)

Please hold all Christmas & Easter Items
Updated 5/12/2020
Proceeds from the store will directly benefit our programs. Family Promise of Blount County is a Nonprofit 501 c(3) organization.
Vouchers are provided to families in need through partnerships with other agencies – Family Promise of Blount County only gives vouchers to our Shelter, Transitional Housing, Going Home Staying Home, and Wheels to Work families.
If you need assistance please call 211 for a list of agencies with available resources.
Partner Agency Case Managers please call Lorrie Crockett 865-233-4737  We can serve families by appointment at this time.
More sponsorship opportunities available at https://blountfamilypromise.org/product-category/sponsor/
Open since 12-13-2019